HOPV: Hybridized Orbital Preview
Following spherical harmonics generator, I have coded the program which traces wave functions and plots the dots in 3D space, allowing rotation and zooming. Despite the name, it is not limited to hybridized orbitals. See list below for what it can render. You may download:
Most valuable resource (the source for most wavefunctions used) is Orbitron; huge thanks to Dr. Mark Winter for this great resource!
This program uses GLT ZPR (Zoom, Pan and Rotate) by Nigel Stewart. Thanks him a lot!
Includes wavefunctions for...
(Hybridized are in bold.)
1s
2s
2px, 2py, 2pz
sp1, sp2
sp21 sp22, sp23
sp31 sp32, sp33, sp34
3s
3px, 3py, 3pz
3dxy, 3dz2 (TBD)
dsp3eq1, dsp3eq2, dsp3ax1
4px
Adding more orbitals is easy as long as their equations are in Orbitron or anywhere else.
I am now trying to enable showing all hybridized orbitals together (e.g. sp1 and sp2 in same scene), so that it would show the arrangement in a more visual way.
Gallery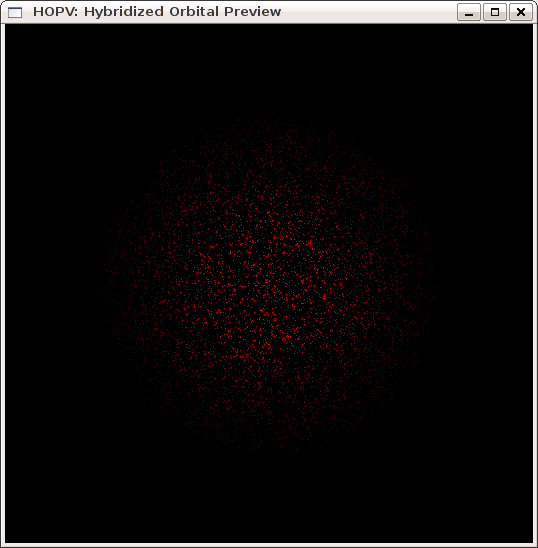 1s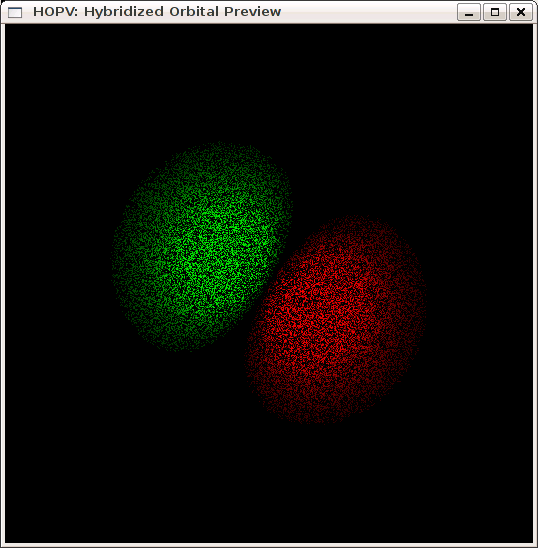 2p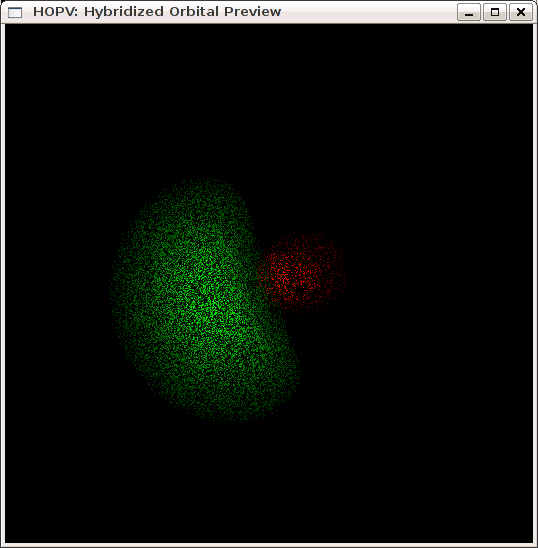 sp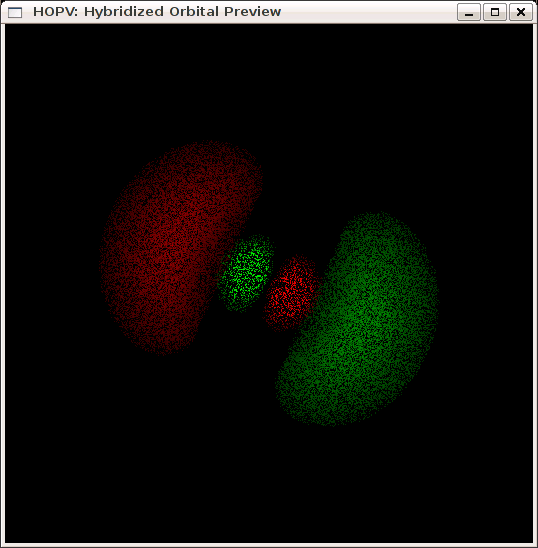 3p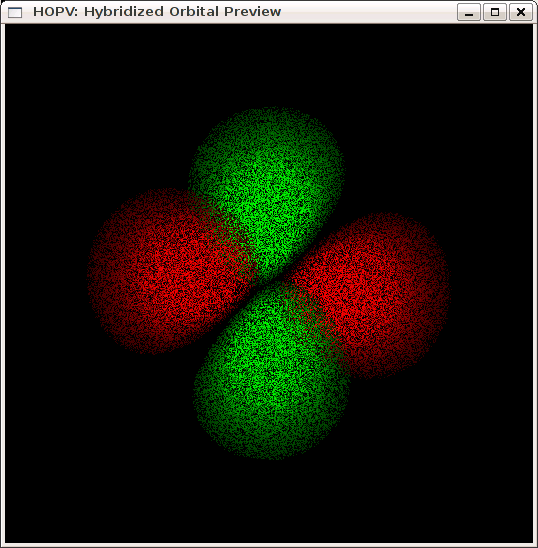 3dxy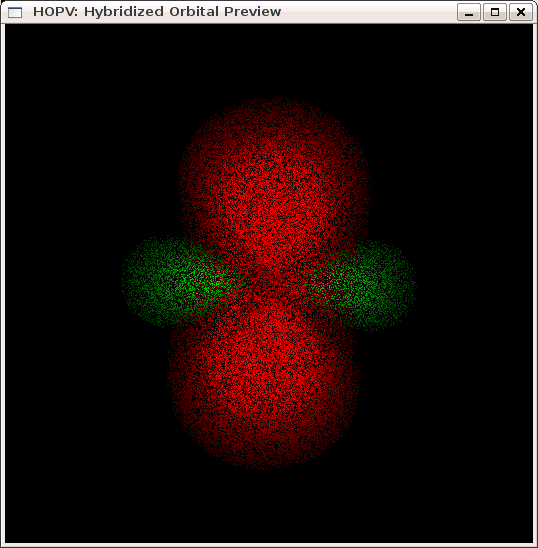 3dz2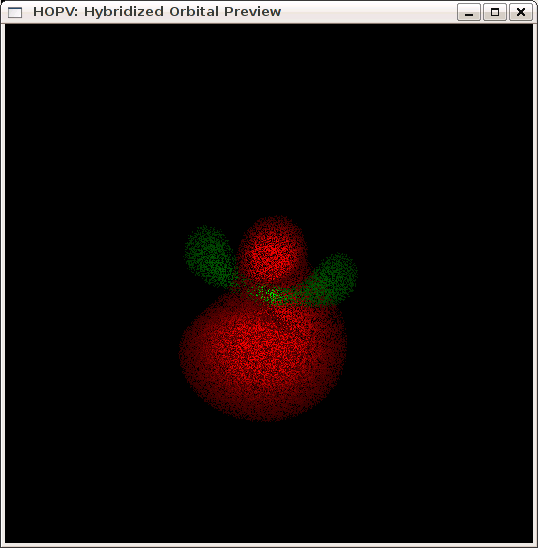 dsp3ax1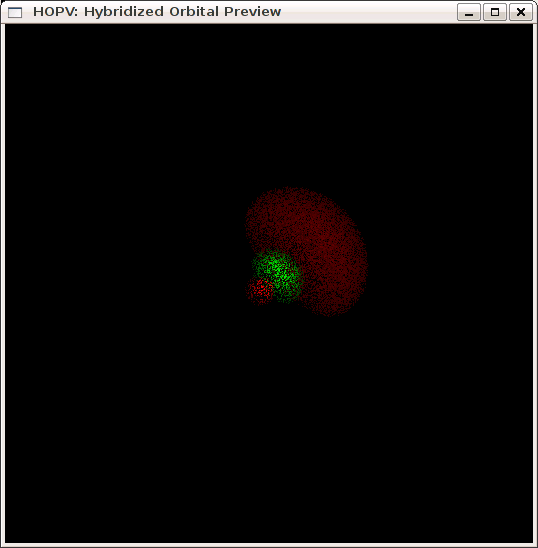 dsp3eq1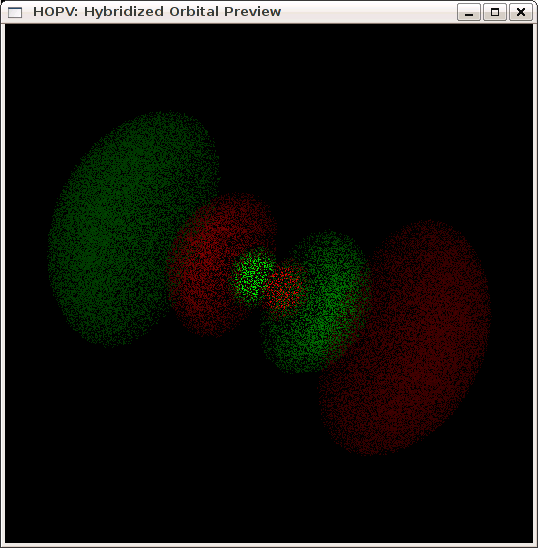 4px